PHOTO INFORMATION: Rep. Friske is sworn in by Michigan Supreme Court Justice Brian Zahra.
Rep. Friske: New Michigan House office open to serve 107th District residents
State Rep. Neil Friske (R-Charlevoix) today announced his new Lansing office is officially open and ready to serve the people of Northern Michigan and the Upper Peninsula.
Friske is beginning his first term after being elected this past November. He represents the new 107th House District following the statewide redistricting process.
"I am honored and excited to serve on behalf of the residents of the 107th," Friske said. "As a small-business owner, I will be sure to prioritize the interests of our unique community. Feedback from constituents is of vital importance to me, and I welcome folks from the 107th to contact me at any time with questions, concerns or suggestions."
The 107th House District includes parts of Cheboygan, Chippewa, and Mackinac counties, as well as all of Charlevoix and Emmet counties.
Rep. Friske's office is located at S-1486 in the Anderson House Office Building. He can be contacted by calling (517) 373-2629, emailing [email protected], or mailing correspondence to S-1486 House Office Building, P.O. Box 30014, Lansing, Michigan 48909.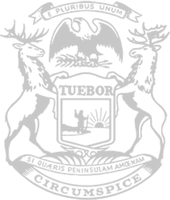 © 2009 - 2023 Michigan House Republicans. All Rights Reserved.
This site is protected by reCAPTCHA and the Google Privacy Policy and Terms of Service apply.