Rep. Friske condemns Democratic-controlled committee assignments, partisan politics
State Rep. Neil Friske today is officially denouncing the committee assignments constructed by the Democratic-controlled House of Representatives.
"This is clearly a reprimand for conservative defiance on the vote for Speaker of the House," said Friske, of Charlevoix. "However, I will not be intimidated into throwing away the conservative principles my constituents elected me to maintain."
Committee assignments hold an uncanny connection to Wednesday's vote for Speaker of the House. Out of the eight Republicans who voted against now-Speaker Joe Tate, five of them received only a single committee assignment while the other three initially received zero committee assignments, meaning their districts would have less of a voice in Lansing. As a partisan gesture, Speaker Tate eventually added those three legislators to the newly formed House Committee on Housing.
Rep. Friske, who requested to work on the Appropriations Committee in order to help sustain a conservative voice on how Michigan's tax dollars are spent, was instead relegated to only the Families, Children, and Seniors Committee. Most other legislators were appointed to about four committees, which has been the structure in past years.
"While I'm excited to see how I can better represent our unique community and state with this opportunity, I feel completely disrespected that my voice has been actively diminished due to the Democratic-majority choosing partisanship over collaboration," Friske said. "This disruptive political hit job is unprecedented, and limits the voices of Michiganders throughout the state."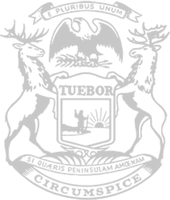 © 2009 - 2023 Michigan House Republicans. All Rights Reserved.
This site is protected by reCAPTCHA and the Google Privacy Policy and Terms of Service apply.