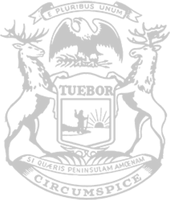 Rep. Frederick: With mask, gathering requirements ending, state of emergency should cease
State Rep. Ben Frederick said today that while the remaining gathering limits and face mask requirements being lifted this week is a victory for the people, now is also the time for the governor's open-ended state of emergency to cease to ensure that the people of Michigan are no longer under threat of further heavy-handed emergency orders.
"The open-ended uncertainty the governor has projected over the last 15 months is nearly at an end with these restrictions falling away – and for that I am grateful," said Frederick, of Owosso. "Listening to the people in our community, I know everyone is more than ready for our lives to return to normal. It is time for the governor to end the statewide emergency declaration and move away from one-size fits-all orders to a place of true partnership as our local public health experts and communities take the lead on remaining mitigation needs."
Frederick has continually advocated for changes to the state's top-down management of the pandemic for the last 14 months and has been particularly critical of the governor's refusal to tie reopening measures to health-related goals and benchmarks. Hundreds of often vague and contradictory orders which generated thousands of questions left residents with no clear picture as to the strategy or a timeline. A vaccination-based plan announced more than a year into the pandemic response was also abandoned within a month.
"There's still much more work to be done to undo the lack of hope and transparency that has defined this administration's approach to Michigan's pandemic response since day one," Frederick said. "We must do more to get people back to work, help our local job providers bounce back and get our students back on track with their schoolwork. Ending the statewide emergency declaration will provide confidence that we will not return to an environment of arbitrary and open-ended orders."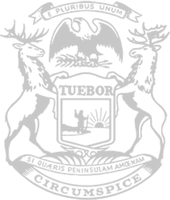 © 2009 - 2022 Michigan House Republicans. All Rights Reserved.
This site is protected by reCAPTCHA and the Google Privacy Policy and Terms of Service apply.