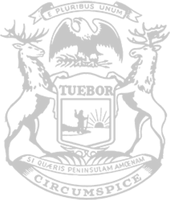 Rep. Frederick to play key role in state budget process
Legislator to join appropriations, chair higher education, community college budget subcommittee
State Rep. Ben Frederick today was appointed by House Speaker Jason Wentworth to serve on the House Appropriations Committee and chair the budget subcommittee on higher education and community colleges.
Frederick, of Owosso, will continue to serve on the House's leadership team as Majority Floor Leader while taking on the additional role.
Frederick said pursuit of more equitable funding models, programmatic innovations, and better outcomes within the state's higher education and community college budget has the power to affect the daily lives of every Michigan family.
"A quality education has the power to change lives while opening the door to secure, well-paying careers," Frederick said. "Much of my career in public service has been focused around shaping policy to open up opportunities for students to reach their postsecondary learning goals within both traditional and alternative pathways. This time of economic and institutional disruption has forced important conversations about opportunities to improve outcomes in the higher education space particularly as Michigan looks to position students of all ages for gainful employment and a more sustainable future."
Frederick cited improving completion rates, embracing proven innovations in program delivery, striving for a more equitable funding model across institutions, and better serving the needs of adult learners as central focus areas. Development and scaling of offerings specific to adult learners was noted as particularly important in the face of overall declining enrollment and an increasing desire among students for more flexible and accelerated education pathways. 
"As someone who completed my degree more than a decade after high school, I am particularly sensitive to the structural and behavioral barriers facing working people who pursue further education," Frederick said.  "Michigan must embrace a comprehensive strategy to meet the needs of present and future adult learners. These individuals come with diverse backgrounds and experience which deserves robust consideration for college equivalency and wraparound supports as degrees and credentials are earned or upskilled for emerging jobs. I look forward to partnering with our higher education institutions and employers to align in-demand skills with innovative program offerings to ensure that this critical population's needs are met."
Frederick also serves as the House designate on the Michigan Workforce Development Board and was chairman of the House Workforce and Talent Development Committee in the 2017-18 session. Frederick authored the House version of the Michigan ReConnect Initiative which provides last-dollar tuition assistance at community colleges for adult learners across Michigan seeking their first degree or a credential. 
###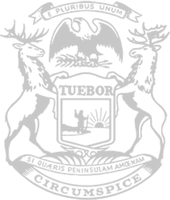 © 2009 - 2022 Michigan House Republicans. All Rights Reserved.
This site is protected by reCAPTCHA and the Google Privacy Policy and Terms of Service apply.