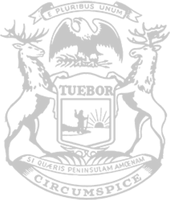 Rep. Frederick takes action to improve mental health services for corrections employees
State Rep. Ben Frederick and the Michigan House today approved a plan to create a Corrections Employee Wellness Board to ensure the men and women who work in Michigan's prison system have access to mental health support and other wellness programs.
Frederick, of Owosso, said studies show high rates of depression, anxiety and suicide among prison workers. In 2020, the Michigan Department of Corrections received 162 contacts related to staff with the potential to commit self-harm or suicide. 
"Our corrections employees work long, hard hours in an incredibly stressful environment," Frederick said. "We must do a better job of getting these unsung heroes the mental wellness support they need."
House Bills 4467-68 would create the Corrections Employee Wellness Board to operate independently from the Department of Corrections. The six-member board would include at least one independent mental health expert and one corrections employee who works directly with prisoners.
The board would be tasked with evaluating the wellness services offered by the department and offer areas of improvement, setting tangible metrics and goals for programs, and creating a layer of transparency by producing an annual report on the usage of the department's wellness programs.
"Creating a wellness board that is independent of the Department of Corrections will give our corrections workers the peace of mind that their information is kept confidential and that their well-being is a priority," Frederick said. 
 The plan, which is backed by the Michigan Corrections Organization, now advances to the Senate for further consideration.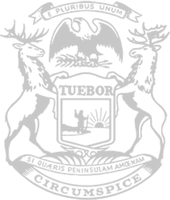 © 2009 - 2022 Michigan House Republicans. All Rights Reserved.
This site is protected by reCAPTCHA and the Google Privacy Policy and Terms of Service apply.