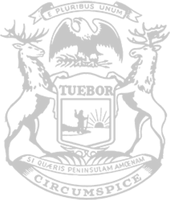 Rep. Frederick supports plan to restore nursing home visitation
Bipartisan plan implements recommendations of nursing homes task force
State Rep. Ben Frederick and the Michigan House today approved a bipartisan plan to protect seniors in Michigan nursing homes while improving their quality of life.
Frederick, of Owosso, said the plan implements recommendations made by the Nursing Homes COVID-19 Preparedness Task Force, which underscored a variety of deficiencies in ongoing state-mandated nursing home policies. Frederick's main focus centered on restoring safe visitation options for families. Under the legislation, the Michigan Department of Health and Human Services is required to implement visitation policies no later than Nov. 15.
"The seniors in our nursing homes have been isolated for too long, and the health and wellness consequences are too great to continue keeping them from seeing their loved ones," Frederick said. "That's why this plan prompts the state to implement long-overdue, safe indoor visitation policies for Michigan nursing homes."
Additionally, Senate Bill 1094 and House Bill 6137 require health data reporting and a plan to implement greater testing capacity in nursing homes.
Finally, the plan aims to reduce the spread of COVID-19 in nursing homes by prohibiting the return of COVID-19-positive residents to nursing facilities until they have fully recovered, unless the facility has established a state-approved dedicated area to care for people with the virus.
"This is not a partisan issue," Frederick said. "I have heard from local families throughout the pandemic who were increasingly desperate to have meaningful contact with their loved ones.
We can continue to protect our most vulnerable residents by implementing solutions based on the recommendations of doctors and health experts."
 The measures will soon head to the governor's desk for her consideration.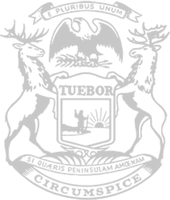 © 2009 - 2021 Michigan House Republicans. All Rights Reserved.
This site is protected by reCAPTCHA and the Google Privacy Policy and Terms of Service apply.