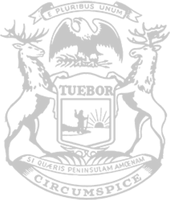 Rep. Frederick: Support for education, police and communities preserved in finalized state budget
Rep. Ben Frederick today said a final plan for the current state budget year solves a significant shortfall while preserving financial support for schools, law enforcement and other top shared community priorities.

The plan recently approved by the Michigan Legislature was signed by the governor this week. It addresses a $2.2 billion budget shortfall caused by COVID-19 and the governor's subsequent orders to shut down many sectors of the economy which dramatically reduced tax revenues for vital services.

"Our top priorities were to preserve funding for education, law enforcement and local communities – and that's exactly what this budget agreement does," said Frederick, of Owosso. "Resolving this budget shortfall required some difficult decisions. But we made them so we could protect funding for our kids, schools and local governments."

The state will use $350 million from its 'rainy day' budget stabilization fund, which Frederick and the Legislature have built up in recent years to help weather financial emergencies such as the one Michigan faces today. The plan also relies on $460 million in savings and efficiencies, and the use of already available federal COVID relief funds to ensure budget certainty.

Already available federal COVID-19 relief funds provide more than $500 million for schools to make up for $256 million reduction in state revenue. The federal relief provides $150 million for local governments, outweighing declines in revenue sharing forced by lower tax collections. Increased federal support also largely replaces corresponding state revenue reductions to the Michigan State Police, so the agency can continue its vital role protecting and serving residents.

Frederick noted that many difficult decisions remain ahead connected to the next state budget year, which begins Oct. 1.
###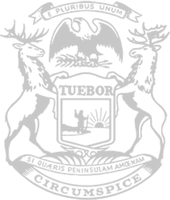 © 2009 - 2021 Michigan House Republicans. All Rights Reserved.
This site is protected by reCAPTCHA and the Google Privacy Policy and Terms of Service apply.