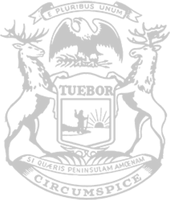 Shiawassee County Sheriff Brian BeGole and State Rep. Ben Frederick testify in support of Frederick's plan to add transparency and accountability to the hiring process for corrections officers and law enforcement officers in Michigan.
Rep. Frederick spearheads plan to improve law enforcement hiring process
Proposal adds transparency, ensures wrongful conduct is not hidden
State Rep. Ben Frederick is spearheading a bipartisan plan to ensure corrections officers' employment records are made available to hiring agencies when seeking new employment within law enforcement. 
Frederick, of Owosso, testified before the House Judiciary Committee this week in support of his plan, which ensures law enforcement agencies and corrections agencies can review employment records while also preventing corrections officers from moving between one agency and another to avoid disciplinary action.
"The goal is to increase transparency, add accountability and help our law enforcement agencies weed out bad actors," Frederick said. "This reform would allow law enforcement agencies to have more meaningful interactions when hiring new officers."
In 2017, the Legislature approved the Law Enforcement Officer Separation of Service Record Act, which requires a law enforcement agency to maintain a record regarding the reasons for, and the circumstances surrounding, a law enforcement officer's separation of service from the agency. That information must be shared with other agencies if they inquire about the officer's record. Currently, the law only applies to MCOLES certified law enforcement officers – and not corrections officers.
House Bills 4118 and 4119, which Frederick is sponsoring alongside Rep. Sarah Anthony (D-Lansing), would expand the law to require the same records for corrections officers.
"The feedback I received from our local law enforcement about the 2017 law has been very positive," Frederick said. "Now, they're able to get quite a bit of information on a potential hire if they're coming from a different law enforcement agency, but not if someone has been serving as a corrections officer. We can build on the good progress we've made by making this reform."
Shiawassee County Sheriff Brian BeGole joined Frederick for the committee hearing, speaking about how difficult it can be to obtain information about why an officer left a previous position.
"We demand the same standards for correctional deputies, and it is difficult, at times, to get information," BeGole said. "They may say, 'Yeah, he was employed here for this amount of time.' Or there may be a vague record that they were terminated or resigned. But this will allow us to take a real look at the circumstances behind their separation."
HBs 4118-19 remain under consideration by the House Judiciary Committee.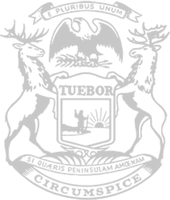 © 2009 - 2022 Michigan House Republicans. All Rights Reserved.
This site is protected by reCAPTCHA and the Google Privacy Policy and Terms of Service apply.