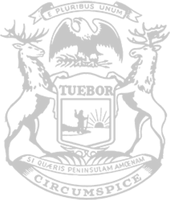 Rep. Frederick: Reopening plan with benchmarks is long overdue
State Rep. Ben Frederick today said a vaccination-based reopening plan announced by the governor is long overdue and a step in the right direction.
Frederick, of Owosso, has been calling for the state's pandemic response measures to be tied to specific metrics for more than a year. An MLive article announcing the change noted that "the announcement marks a change in course for Whitmer, who has consistently resisted setting clear targets for fully reopening the state."
"This announcement is long overdue," Frederick said. "Having specific benchmarks we can work toward together is going to bring the hope and certainty that has been missing from our lives since this pandemic began. It's going to allow families, communities and our small business owners to track the progress our state is making, plan ahead and look to the future."
The reopening plan announced this morning will use four vaccination-based milestones, relying on data for residents 16 years or older who have received their first dose.
The following changes will be made two weeks after the state reaches each of four benchmarks for residents 16 years or older who have received their first dose:
55% of Michiganders – In-person work will be allowed for all sectors of business.
60% of Michiganders – Indoor capacity at sports stadiums, conference centers, banquet halls and funeral homes will increase to 25%; capacity at exercise facilities and gyms will increase to 50%; the curfew on restaurants and bars will be lifted.
65% of Michiganders – All indoor capacity limit percentages will be lifted, requiring only social distancing between parties; limits on residential social gatherings will be further relaxed.   
70% of Michiganders – Gathering and face mask orders will be lifted, and the Michigan Department of Health and Human Services will no longer employ broad mitigation measures unless unanticipated circumstances arise, such as the spread of vaccine-resistant variants.   
As of the most recent data reported, Michigan is presently at 48.8% of residents over the age of 16 having received a first dose of the COVID vaccine.
"While this plan certainly isn't perfect, it's a tremendous step in the right direction to bring transparency to Michigan's COVID response. My goal all along has been to bring accountability to the decisions this administration has made in response to the pandemic and create hope and certainty for Michigan families," Frederick said. "Now that this plan has been made public, it is time to continue the important work of refining it and ensuring that we make progress."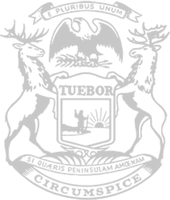 © 2009 - 2023 Michigan House Republicans. All Rights Reserved.
This site is protected by reCAPTCHA and the Google Privacy Policy and Terms of Service apply.