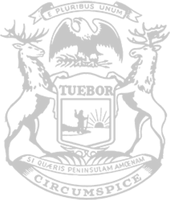 Rep. Frederick: New program helps Michigan residents earn free college credit
State Rep. Ben Frederick today announced a new opportunity for Michigan residents to participate in free online courses to prepare for Advance Placement (AP) and College-Level Examination Program (CLEP) exams.
Frederick, of Owosso, said both exam programs give people a chance to earn free credits at Michigan universities and community colleges without taking coursework.
"This is a great opportunity for anyone who is thinking about furthering their education at one of Michigan's colleges or universities," Frederick said. "As an adult learner myself some years ago, CLEP examinations were a critical part of my ability to complete my degree in less time and with far less debt."
To further advance Michigan's Sixty by 30 goal – increasing the number of working-age adults with a skill certificate or college degree to 60% by 2030 – Modern States Education Alliance has committed to paying for 10,000 CLEP exams for Michigan residents in the next year. The only responsibility that falls on program participants is to complete the Modern States coursework and then take the CLEP exam in their area of study.
Frederick said the partnership between Modern States and the College Board represents a potential contribution of more than $1 million dollars in support of Michigan adult learners attaining a college degree.
"This program will save people time and money while putting them one step closer to earning the degree or certificate that paves the way for a new career and a larger paycheck," Frederick said.
Registering for Modern States' courses is free and easy – learn more and get started at Michigan.gov/SkillsToWork.
To learn more about CLEP, visit the College Board's CLEP website at clep.collegeboard.org.
###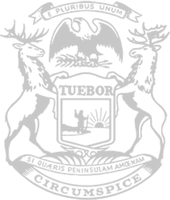 © 2009 - 2021 Michigan House Republicans. All Rights Reserved.
This site is protected by reCAPTCHA and the Google Privacy Policy and Terms of Service apply.