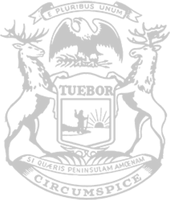 Rep. Frederick: Legislature remains ready to help lead Michigan through the COVID-19 pandemic
The following letter to the editor was sent to local newspapers on Oct. 5:
The Michigan Supreme Court on Friday ruled as unconstitutional the law which had formed the basis for Governor Whitmer's unilateral state of emergency declarations along with her nearly 200 executive orders. As we approach our seventh month in managing this ongoing situation, our state has moved beyond what would be considered emergent conditions and is now presented with the opportunity to empower our local communities to meet the needs of the pandemic response in a more precise way.
A move away from the present "8 regions" approach is overdue given that in practice we've seen Michigan simply defined as "up north" and "everywhere else" since early July. This has meant that areas like Shiawassee and Saginaw counties are geographically captive to conditions in over 60 other counties.
To place local communities at the forefront rather than have them remain subject to often contradictory or unclear directives, I am advocating that ongoing pandemic management be focused at the county level to allow for more clarity, predictability and collaboration between community partners. Our county public health departments and emergency management agencies across the state have been instrumental from the early stages of the pandemic up to the present. They are also more readily available frontline contacts for citizens with questions and possess long-standing relationships with community partners. Combined with a renewed push for long-awaited defined public health data benchmarks and goals, we can better involve an increasingly informed citizenry as part of the solution which will, over time, restore hope and confidence while keeping people safe with measures proportional to county status and risk posed.
To meet this latter goal, there will be a critical ongoing responsibility to report data daily along with desired metrics on percent positivity, cases, hospitalizations, context of infection (general community vs facility, etc.), and more. It is essential that as much as possible we answer "why," "for how long," and "what comes next" as citizens look to plan and take necessary steps. This will help reduce uncertainty as much as possible and stem the increasing cynicism and malaise which is plaguing the minds of far too many of our people. I am committed to fully engaging within this community-driven approach from the state level to ensure that any additional resources needed are provided.
County public health departments are already in regular contact with many affected entities on an ongoing basis, including our schools as laid out in the bipartisan safe school reopening agreement. This law maintained school district discretion on decisions beyond baseline protocols, and I believe strongly that local discretion should be maintained.
There are many additional conversations and initiatives regarding safe practices which have been occurring but have not been able to reach fruition due to uncertainty on orders, timelines or lack of information on the data which drives decisions. Shiawassee Safe is but one example of a collaborative best practice effort which would be bolstered by moving toward a county public health-driven response. This important work can and would be assisted by leaders in county and local government, public safety, Memorial Healthcare and our senior care facilitates, school districts, our chambers of commerce and many other nonprofit and community partners. I have spoken with representatives from many of these entities and they are ready to help in any way possible in providing ongoing support to ensure safe and sensible practices based on the best available public health data.
We have the testing capacity and contact tracing ability needed to quickly identify and contain outbreaks. We also have needed protective equipment inventories and robust hospital capacity throughout mid-Michigan. We must remain prudent and keep the needs of vulnerable people at the forefront of our minds. I will be an active and constructive voice in this process as I push to see our communities further empowered to help keep people safe in the days ahead.
Ben Frederick
State Representative, 85th District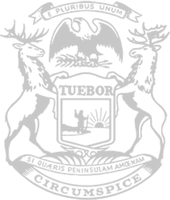 © 2009 - 2020 Michigan House Republicans. All Rights Reserved.
This site is protected by reCAPTCHA and the Google Privacy Policy and Terms of Service apply.