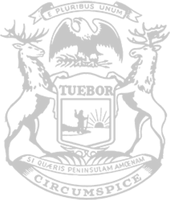 Rep. Frederick: Governor's vetoes of nursing home measures hurt Michigan's most vulnerable residents
State Rep. Ben Frederick of Owosso today expressed deep disappointment in the governor's decision to issue pocket vetoes of two measures that would have helped address staffing shortages in Michigan nursing homes and better protect the vulnerable people who live in the facilities.
Frederick said he led the Legislature in approving House Bill 4098 to help combat the health-care worker shortage and improve medication error rates. Frederick's legislation would have allowed specialized aides to provide regular medications to nursing home patients under the supervision of trained nursing staff, as is done in numerous other states. The measure was actively supported by the statewide association representing nursing home providers.
Frederick also backed Senate Bill 77, which would have allowed nursing home residents the option to install cameras or other electronic monitoring devices in their own rooms to help protect against abuse and neglect. The governor chose not to sign either bill into law within the 14-day deadline, resulting in pocket vetoes of both measures.  No explanation as to the reason for the vetoes were provided.
"Both of these measures were common-sense solutions to real problems during a year of hardship for our seniors," Frederick said. "These reforms would have made life better for residents in our nursing homes and helped to ensure improved safety. The governor did not take the time to provide an explanation for her action, which is a true disappointment as these were critical policies for the betterment of our state which deserved her engagement. We should all seek to ensure the safety of our vulnerable loved ones in nursing homes."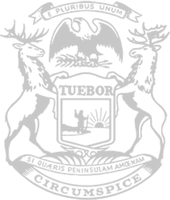 © 2009 - 2021 Michigan House Republicans. All Rights Reserved.
This site is protected by reCAPTCHA and the Google Privacy Policy and Terms of Service apply.