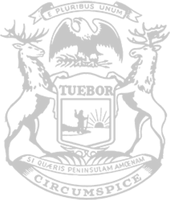 Rep. Frederick backs tax cut for mid-Michigan families, seniors
RELEASE
|
February 24, 2022
Measures offer additional exemptions for seniors, protect pensions
State Rep. Ben Frederick today helped advance a new House plan giving all Michiganders a significant tax break.
Frederick, of Owosso, said the plan will slash the state's income tax rate to 3.9 percent and offer additional individual and retirement income exemptions for Michigan seniors.
"Inflation is affecting everyone right now. Working families and seniors on fixed incomes are watching the cost of everyday essentials go up every time they step foot in the grocery store or pull up to the gas pump," Frederick said. "There's no better time than now to provide relief in the form of a tax cut."
Details of the plan include:
Reducing the personal income tax rate to 3.9 percent from the current 4.25 percent starting in the 2022 tax year. This would return nearly $1.1 billion to Michigan taxpayers in the first year.
Increasing the income tax exemption for seniors. Currently, residents age 67 and older are eligible to receive a tax exemption for their first $20,000 in total income, or $40,000 for those filing jointly. This plan lowers the age of eligibility to 62 and adds an additional exemption for retirement income. With the two exemptions under the plan, a person 62 or older with retirement income is eligible for $40,000 for single filers or $80,000 for joint filers.
A $1.5 billion investment to reduce debt and improve the finances of public employee retirement systems. Most of the one-time funding would go to pension plans for local governments and road commissions, with an additional $350 million to improve financing in the Michigan State Police retirement system.
A member of the House Appropriations Committee, Frederick took part in a joint committee hearing on the plan today and voted to advance the budget portion to the full House, where it will receive further consideration.
"As we consider the stewardship of these federal funds, we must remember they represent the debt our country faces moving forward and the inheritance of our children," Frederick said. "Tax relief and ensuring retirement security are purposes that will positively affect the people of Michigan for years to come."
###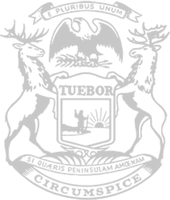 © 2009 - 2023 Michigan House Republicans. All Rights Reserved.
This site is protected by reCAPTCHA and the Google Privacy Policy and Terms of Service apply.