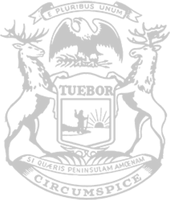 Rep. Frederick backs citizen-driven Unlock Michigan initiative
Action strikes unconstitutional law abused by governor during pandemic
State Rep. Ben Frederick and the Michigan House today approved the Unlock Michigan citizens' initiative to repeal the unconstitutional state law Gov. Gretchen Whitmer used to hold unilateral power over the people of Michigan during the first eight months of the COVID-19 pandemic.
"Our system of government was developed to ensure the people of Michigan have a voice in the decisions that are made for our state. That was not the case during the pandemic, as one person ruled alone and the voices of struggling people throughout the state were diminished," said Frederick, of Owosso. "I personally fielded numerous phone calls from local health care providers, entrepreneurs, families unable to see their loved ones, and many others struggling with no guidance or hope as the governor kept the citizens on a need-to-know basis in regard to her decision making. Time and again, the governor simply extended or added to her hundreds of rules via press conferences while not providing any clear goals or data to justify the suffering being felt by our people. Thankfully, hundreds of thousands of people stood up against this power grab and used the rights granted to them by our constitution to have their voices heard. I supported this measure and we have now repealed the unconstitutional law that impacted the lives and livelihoods of so many across our state during the pandemic."
During the pandemic, Gov. Gretchen Whitmer used the 1945 Emergency Powers of the Governor Act (EPGA) as justification to indefinitely extend Michigan's state of emergency and the executive powers she used to issue heavy-handed orders. This continued despite outcry from residents statewide that the hundreds of orders were confusing and, in several situations, causing harm to livelihoods and the health and wellness of residents. The Michigan Supreme Court declared the EPGA unconstitutional last October while also ruling unanimously that Gov. Whitmer had violated a second emergency law by continuing to assert power without legislative approval. The Legislature voted in December to remove the unconstitutional EPGA law from the books with Gov. Whitmer vetoing the measure.
Even before the Supreme Court decision was issued, concerned citizens started the Unlock Michigan petition to repeal the EPGA, submitting more than half a million signatures in October.
The elimination of this law ensures that in future emergencies the elected legislature would have to approve emergency declarations beyond 28 days as laid out in the state's Emergency Management Act and which has been customary in the preceding decades.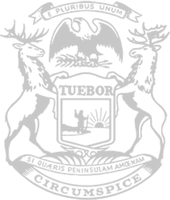 © 2009 - 2023 Michigan House Republicans. All Rights Reserved.
This site is protected by reCAPTCHA and the Google Privacy Policy and Terms of Service apply.