Rep. Fox: Tax hike in new state budget will hurt families already struggling with inflation
State Rep. Joseph Fox is standing up for families and small businesses in northern Michigan by speaking out against wasteful spending and a tax hike built into the new state budget.
Last week, the governor signed into law House Bill 4437, the general state budget for the fiscal year that begins Oct. 1. The bill, which Fox voted against, is part of a larger budget that spends $81.7 billion of taxpayer money with an emphasis on under-researched, unsustainable programs.
"The budget prioritizes special pork projects in large cities when it should be focusing on Michigan families. Everyday workers are struggling with higher prices, and we should be helping them — not corporations and interest groups," Fox said. "I'm working hard to reign in government spending and make it easier for families to live affordably in Michigan."
This spring, Fox helped secure an income tax cut for people and small businesses throughout the state, but the budget signed by the governor today can only be balanced if the new 4.05% income tax rate is raised back to 4.25% next year.
Fox criticized the budget for spending more money than ever before, draining the rest of Michigan's $9 billion surplus while also:
Neglecting broken infrastructure: The budget distributes no new funding for local road agencies to repair failing infrastructure. Rejecting calls from House Republicans for a $1 billion investment in local roads, the Democrat majority only hand-picked a select few favored projects. House Republicans also called repeatedly for investing the $1.5 billion needed to fix all of Michigan's bridges that are closed or in serious or critical condition, but the budget provided a mere $80 million for a bridge repair program — only 5% of the total needed. At the same time, Democrats handed out more than $2 billion to their political friends and allies for solar farms, zoos, opera houses, and other pork projects.
Ignoring police shortages: The budget also fails to invest in understaffed local police departments experiencing a widespread officer shortage. Democrats in majority rejected Republican amendments to provide $100 million in grants to help local police departments and county sheriff's offices recruit and retain officers and obtain equipment. Instead, Democrats spent more than $100 million on "community enhancement grants" to help their friends fund pork projects like pools, splash pads, theaters, and a cricket field. The budget also creates a $1.5 million program to hire unarmed social workers instead of the officers who are needed to protect communities.
Bankrolling unnecessary projects: Democrats spend more than $2 billion on earmarks. Examples of unnecessary pork projects include $40 million to build a new city hall complex for one politically connected community; $3 million for minor league baseball stadiums; $9.8 million for seven pools and splash pads; almost $1 million for a cricket field; and $1 million to teach rich children in Detroit to ride horses.
Failing Michigan students: The $24.3 billion portion of the budget related to schools, universities, and community colleges, which became law earlier this month, puts pork projects over the needs of Michigan students. The school budget spends $2 billion on pork and wasteful programs — funds that could have provided nearly $1,400 more per student to support classroom learning across the state. It also eliminates dedicated funding for school resource officers, effectively defunding the police officers who keep kids safe at school.
Rep. Fox and his office can be reached at (517) 373-0825 or [email protected].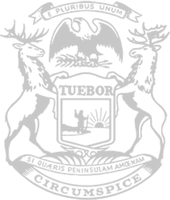 © 2009 - 2023 Michigan House Republicans. All Rights Reserved.
This site is protected by reCAPTCHA and the Google Privacy Policy and Terms of Service apply.