Rep. Fox: Democrats' radical resolution is both misplaced and unconstitutional
"Democrats' concern for human dignity falls too short," says Rep. Joseph Fox, of Fremont.
Democratic Representative Laurie Pohutsky recently introduced House Resolution 123, which asks Congress to protect the affordability of and access to abortion in the United States. The resolution laments the Dobbs decision last year – which overturned Roe v. Wade – and continually frames the right to an abortion as a matter of health care.
Rep. Joseph Fox, R-Fremont, said the resolution hypocritically claims that the Dobbs decision was purely a political maneuver that has only harmed American women during the past year.
"The resolution denigrates the U.S. Supreme Court for the effects Dobbs has had on society – ignoring that tens of thousands of lives have been saved by its decision – while failing to mention that the resolution calls for a legislative overturn of a judicial decision," Fox said. "Since when does a legislative body have the authority to declare a Supreme Court decision unconstitutional? Within the federalist framework that the founders constructed, a state Legislature has no authority to compel the federal legislative branch to do anything."
Abortion is continually framed as a matter of health care to which everyone deserves a right and equal access, making a lack of abortion access not just a medical problem, but a human problem, Fox continued.
"The resolution – and broadly speaking, the Democratic messaging on abortion – speaks of a concern for human dignity and social justice: if someone can't get an abortion, they don't have the rights others have, so they become less-than-human," Fox said. "But that concern doesn't go far enough. A true concern for human dignity involves a respect for all life, which begins at conception. And it depends on the intrinsic worth of every individual, which is given by God, the Creator of all, and not dependent on the capacity of humans to do what they please."
Rep. Fox continues to advocate for a culture that values life while working in Lansing to develop policies that encourage adoption and support mothers who decide to raise their babies.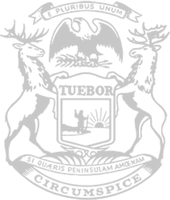 © 2009 - 2023 Michigan House Republicans. All Rights Reserved.
This site is protected by reCAPTCHA and the Google Privacy Policy and Terms of Service apply.