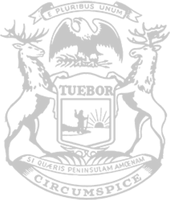 Rep. Fink supports plan to provide real relief at the gas pump
State Rep. Andrew Fink, R-Adams Township, helped approve a plan to temporarily suspend the state's tax on gasoline and diesel fuels to provide Michigan drivers immediate financial relief. The Legislature also approved a resolution calling on the governor to support energy independence, which includes ending her opposition to the Great Lakes tunnel project.
Gov. Whitmer indicated her support for legislation suspending the federal gas tax in a letter to Congress on Tuesday, but Fink said the Legislature's approach to addressing rising inflation at the gas pump would provide more savings to more people.
"The people of Branch and Hillsdale counties, and all across Michigan, are hurting at the hands of inflation and skyrocketing gas prices that hit pocketbooks especially hard in the last week," Fink said. "The governor's solution is confusing. Turning to the feds to provide relief at the gas pump when the state gas tax is far higher is nonsensical. Our plan provides real relief – not just rhetoric."
The House bill approved Wednesday suspends the state's gas and diesel taxes, which are among the highest in the nation. The gas tax pause would remove Michigan's 27 cents per gallon fuel tax for the next six months, until the end of the fiscal year. Drivers across the state stand to save approximately $750 million over that time, much more than they would save from a pause in the smaller federal fuel tax. Giving drivers a break from both fuel taxes would amount to 45 cents per gallon savings.
The Senate will vote on the bill next week, sending the plan to the governor's desk.
###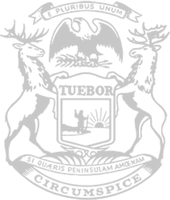 © 2009 - 2023 Michigan House Republicans. All Rights Reserved.
This site is protected by reCAPTCHA and the Google Privacy Policy and Terms of Service apply.