Rep. Fink delivers a speech in support of SB 613-616 on the House floor during a session that ran past midnight on Thursday, Nov. 9.
Rep. Fink supports financial disclosure requirements, fulfilling constitutional requirement
Rep. Fink voted in support of Senate Bills 613-616, which would implement the changes to Michigan law that voters approved when passing Proposal 1 in November of 2022.
The plan subjects Michigan's state-level elected officials to financial disclosure requirements.
"The plan Democrats in majority have written isn't perfect, but it's imperative that we implement the financial disclosure requirements that the people of Michigan overwhelmingly supported," Fink said. "I hope to see our ethics rules go further, but for the time-being, I support this move in the right direction."
Fink introduced his own ethics measure earlier this year that the majority caucus has yet to advance. House Bill 4265 would create permanent, bipartisan legislative ethics committees in each chamber to police legislator compliance with ethical and conflict of interest rules.
"Transparency and accountability to the people are crucial parts of our system of government," said Fink. "We must have systems in place to hold legislators accountable when conflicts of interest arise."
Today's approved bills were passed by both legislative chambers and now move to the governor's desk to be considered for state law.
###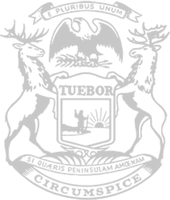 © 2009 - 2023 Michigan House Republicans. All Rights Reserved.
This site is protected by reCAPTCHA and the Google Privacy Policy and Terms of Service apply.