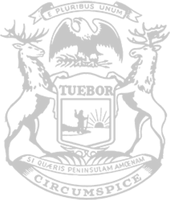 Rep. Fink stands with House speaker in calling for new UIA leadership
RELEASE
|
September 1, 2021
State Rep. Andrew Fink today joined House Speaker Jason Wentworth and other legislators in calling for the removal of Unemployment Insurance Agency Director Liza Estlund Olson.
"We can't overlook the many missteps that have occurred within the UIA over the past few months. Michigan's workers deserve greater accountability from the agency," said Fink, of Adams Township. "People across our Branch and Hillsdale County communities have been struggling with issues within the UIA and they continue to question the agency's methods. It's time for the director to resign or for intervention from the governor."
In 2020, the UIA paid out millions in fraudulent claims, delayed payments for months to tens of thousands of real Michigan residents, and allowed politically connected state employees to skip the line past hard-working families trying to make ends meet.
While these problems continued to impact residents, former director Steve Gray resigned and Estlund Olson was installed in his place. But things have not gotten better. Recent instances of mismanagement include the following:
The UIA failed a federal monitoring report last winter and has still not fixed the problems that were uncovered eight months later. Director Estlund Olson skipped the meeting with the auditors where UIA was informed of their failures.
The agency knowingly gave out benefits to ineligible recipients for months, and then sewed fear and confusion by sending nearly 700,000 people a letter raising the possibility of back payments.
The UIA knowingly denied benefits to thousands of people who deserved help rather than update their software.
Administration within the UIA refused to hand over information regarding the back-payment letters to the House Oversight Committee. The mistake was only brought to light when a third party gave the information to the committee's chair, Rep. Steve Johnson.
UIA spokespeople repeatedly blamed multiple failures over the past year and a half on their software and a third-party vendor, including the failed website that workers needed to use to apply for benefits. The UIA and governor quietly extended their contract with that vendor for another year.
The agency still has a backlog of 20,000 unpaid Michigan workers, 18 months into the pandemic and ten months into Director Estlund Olson's tenure.
The UIA waited 15 months to open any offices for in-person appointments, creating barriers for Michigan residents without reliable internet access and older workers trying to get help. To date, the agency has still only opened some of its offices for limited appointments statewide.
House Oversight Committee Chair Johnson recently called on UIA Director Estlund Olson to appear before the committee to further explain the timeline laid out in the federal report as well as the agency's decision-making in recent months. Estlund Olson has communicated that she will appear before the committee on Sept. 9.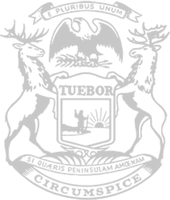 © 2009 - 2022 Michigan House Republicans. All Rights Reserved.
This site is protected by reCAPTCHA and the Google Privacy Policy and Terms of Service apply.