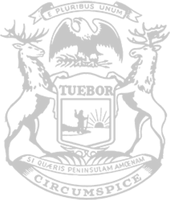 Rep. Fink plan protects Michigan from emergency executive orders infringing on Second Amendment rights
The state House today approved Rep. Andrew Fink's legislation to prevent a Michigan governor from issuing any directive that prohibits, regulates, or curtails lawful possession, carrying, display, sale, transport, or other lawful use of firearms and ammunition.
Throughout the COVID-19 pandemic, 43 states ensured that their firearm industries could remain open to serve law-abiding citizens, law enforcement, and military personnel. In Michigan, however, Gov. Whitmer used pandemic-related emergency powers to shut down the firearm industry, which many argue was a means to accomplish her goal of gun control.
"The right to protect oneself and their family is no less important during a statewide emergency," said Fink, R-Adams Township. "The Second Amendment is clear:  The right to keep and bear arms shall not be infringed. There is no pandemic or disaster clause in either the Michigan or U.S. constitutions regarding this sacred right. These bills are important in preventing Gov. Whitmer, or any future governor, from infringing on the constitutional rights of Michigan residents and businesses."
The bill would also prevent a governor of Michigan from issuing any directive requiring the registration of firearms and ammunition, along with their components and accessories, and prevent the seizure of those items during a declared emergency.
Fink also said Michigan companies that manufacture, distribute, and sell sporting firearms, ammunition, and supplies are an important part of the state's economy. Companies in Michigan that manufacture, distribute, and sell firearms, ammunition, and hunting equipment employ as many as 4,410 people and generate an additional 5,592 jobs in supplier and ancillary industries.
"Michigan's economy relies significantly on the firearm industry – even in emergencies," Fink said. "In 2020, Michigan's firearm industry was responsible for as much as $1.51 billion in total economic activity and generated $172,898,100 in tax revenue."
The plan was approved with overwhelming support and now moves to the Senate for further consideration.
###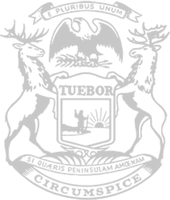 © 2009 - 2023 Michigan House Republicans. All Rights Reserved.
This site is protected by reCAPTCHA and the Google Privacy Policy and Terms of Service apply.