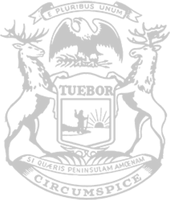 Rep. Fink objects to growing practice of vaccine mandates
Legislator: The privacy, religious practices and health-related decision-making of Michigan workers must be respected
State Rep. Andrew Fink, of Adams Township, today expressed his objection about the growing practice of vaccine mandates amongst Michigan employers. 
"Corporate entities across Michigan are increasingly requiring employees to submit to a COVID-19 vaccination in order to maintain their employment," Fink said. "Businesses should not force members of their workforce to receive a brand-new medical intervention. Michigan's citizens are able to assess which medical treatments are best for them. Pressuring workers to go against their conscience or religious beliefs by getting a vaccine is especially reprehensible."
In June, Henry Ford Health System and Trinity Health were the first to announce a vaccine mandate for their employees. Since then, five of Michigan's other largest health systems employing tens of thousands of workers have implemented a vaccine mandate.
Further, Michigan State University, University of Michigan and Wayne State University have recently announced they will require students and employees to be vaccinated prior to the fall semester.
In May, Fink voted in favor of a statewide higher education budget that would specifically prohibit all of Michigan's public universities from requiring a COVID-19 vaccination for a student to enroll, move into residential housing offered by the university, or attend class in person. The measure, now in a legislative conference committee, makes clear that vaccine mandates are not allowed. Under the plan, universities would be denied taxpayer funding if they implement such a policy and discriminate against Michigan families. The initiative must ultimately be signed into law by Gov. Whitmer.
"Workers and students should have the freedom to choose what is best for their own personal health care, and the freedom to choose to adhere to their religious beliefs," Fink said. "Michigan businesses that consider vaccination important should focus on explaining why, not coercing their employees when it comes to their personal health decisions."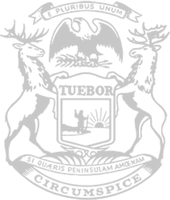 © 2009 - 2022 Michigan House Republicans. All Rights Reserved.
This site is protected by reCAPTCHA and the Google Privacy Policy and Terms of Service apply.