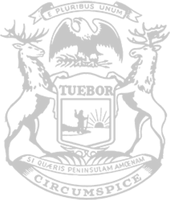 Rep. Fink helps advance measures to make health care more accessible, reduce drug costs
Legislator: Transparency is key to reducing health care costs for families
State Rep. Andrew Fink today voted in support of a plan to make health care more accessible and affordable for Michigan residents by expanding telehealth and requiring greater transparency and accountability from the health care industry.
Fink said the bipartisan plan is a more patient-focused approach to health care.
"Families across Michigan struggle to afford their prescription medications because of a lack of transparency in our state's health care industry," said Fink, of Adams Township. "We've taken a closer look at the source of the issue to figure out why these medications and treatments are so expensive and see what we can do to reform state law to make them more accessible and affordable."
The lawmaker also helped approve bills in the package that expand access to telehealth by allowing out-of-state health providers to provide telehealth services to Michigan patients. The plan also allows contact-wearers to use an online platform to renew their contact lens prescriptions in their prescription hasn't changed.
Fink noted that he did not vote in support of every bill in the health care reform package, however, stating he has concerns about bills that set artificial prices for insulin and chemotherapy that could have unintended consequences. He also voted against bills that are not connected to saving patients money.
"The best way to rein in out-of-control drug prices is by increasing the transparency in the health care market," Fink said. "That's where our focus should be and that's what I voted in support of today."
Those transparency measures include:
Controlling prescription middlemen. House Bill 4348 helps drive down the cost of prescription medications by improving transparency and ensuring small town pharmacies have the same access to affordable prescription drugs as the major chains. Fink said prescription middlemen operate without regard for patient outcomes and are instead focused on protecting an inefficient healthcare market.
Hospital cost transparency. HB 4349 requires hospitals to post the cost of procedures on their website. This common-sense reform ensures patients are able to easily find the cost of procedures, make informed decisions about where to seek treatment, and better plan and save for any medical treatments or prescription drugs they need.
Ending gag clauses. HBs 4351-52 prohibit insurers from requiring a patient to pay a higher co-pay than the cost of the medication and bans prescription middlemen from prohibiting pharmacies from disclosing the current price of a medication. These bills also allow pharmacists to provide the current price of a comparable generic or name brand medication to patients.
Drug rebates for families. HB 4353 protects people from high drug costs that result from health plans that prohibit the use of coupons by requiring insurers to count all drug rebates received for a medication toward a family's out-of-pocket maximum. Fink said the ability to use coupons toward deductibles is an invaluable asset to patients.
The health care reform plan now advances to the Senate for its consideration.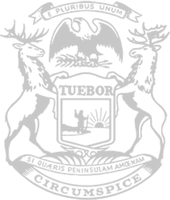 © 2009 - 2021 Michigan House Republicans. All Rights Reserved.
This site is protected by reCAPTCHA and the Google Privacy Policy and Terms of Service apply.