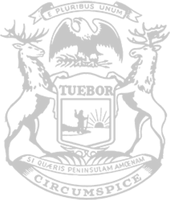 Rep. Fink: Governor's flip-flopping on funding for private plane highlights continued deceit
State Rep. Andrew Fink, of Adams Township, today released the following statement after it was revealed Gov. Gretchen Whitmer's re-election campaign will pay for her private flight to Florida in mid-March, after it was previously announced her nonprofit corporation would cover the cost:
"It's been said in political circles that the coverup can be worse than the crime, and the governor seems intent on proving this old adage correct beyond a reasonable doubt. To use a flight analogy, the governor has ducked and weaved more than an UFO on an F-18 fighter jet's radar screen. First, she tried to completely cover up the trip to Florida. Next, she told Michiganders her nonprofit organization picked up the tab. But because the nonprofit is under federal investigation, the governor's campaign will now fund the entirety of that trip. Along with the trip to Washington, D.C. to see the inauguration."
"The governor has said this new revelation is 'setting the record straight,' which is comical considering she's the only one who made the record crooked in the first place. She has consistently proven to not only be an ineffective leader, but an untrustworthy one. Michiganders deserve better."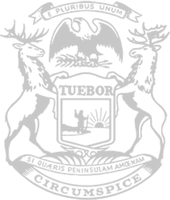 © 2009 - 2021 Michigan House Republicans. All Rights Reserved.
This site is protected by reCAPTCHA and the Google Privacy Policy and Terms of Service apply.