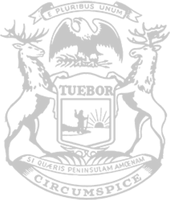 Rep. Fink: Governor continues 'rules for thee, not for me' hypocrisy by breaking her own COVID-19 protocol
State Rep. Andrew Fink today slammed Gov. Gretchen Whitmer for continuing to restrict the freedoms of Michiganders while breaking her own rules over the weekend. 
A May 15 order from the Michigan Department of Health and Human Services (MDHHS) says no more than six people can be seated together at a restaurant and groups of patrons must remain six feet apart. On Sunday, photos emerged showing the governor at a restaurant with 12 other people, gathered around tables that had been pushed together. 
"Due to the governor's order of only allowing six people to a table at restaurants, my own family of seven have repeatedly been prevented from eating and sitting together when visiting restaurants," said Rep. Fink. "However, when the governor and her friends have a fun night on the town in Lansing, it's acceptable to push tables together for 12 individuals from different households to sit together. Whether it's her husband trying to launch their boat on Memorial Day weekend, flying to Florida while explicitly telling others to stay away from the same state, or this most recent violation of her own orders – Governor Whitmer continues to highlight the hypocrisy of the ruling class."
In May 2020, the governor lifted certain lockdown restrictions before Memorial Day weekend but urged those living outside of popular lakeside destinations against visiting them over the holiday weekend. Governor Whitmer's husband reportedly asked a marina owner if his status as her spouse could result in his boat being put into the water earlier than suggested.  In mid-March of this year, the governor chartered a private flight to Florida, before receiving the COVID-19 vaccine, to visit her father. She appeared on NBC's "Meet the Press" later that month warning Michiganders about the dangers of traveling to Florida.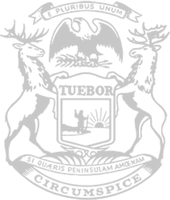 © 2009 - 2021 Michigan House Republicans. All Rights Reserved.
This site is protected by reCAPTCHA and the Google Privacy Policy and Terms of Service apply.