Rep. Fink: Gov. Whitmer must come clean about Chinese investments in Michigan
RELEASE
|
February 16, 2023
State Rep. Andrew Fink, R-Adams Township, today blasted Gov. Whitmer for continuing her efforts to bring a Chinese-Community Party-linked company to Michigan:
"Michigan taxpayers should not be forced to foot the bill as the Chinese Communist Party expands its damaging influence into the United States. The Chinese government applies dictatorial authority over every business in its country, and we should not be welcoming this oligarchy into Michigan, let alone gifting them our taxpayer dollars.
"The governor's lobbyists and allies are calling around town, and only giving legislators half the story on what's truly needed for this deal to go through. This is too reminiscent of last week's ploy by Lansing Democrats, which resulted in higher taxes for working families and small businesses.
"There's a real likelihood that the administration could add even more in additional SOAR funding, reportedly at least $800 million, as Gov. Whitmer did not disclose the total size of the incentive package that brought CATL to Marshall. This is only going to cost Michigan taxpayers more money, and lead to a worsened return on investment for the reportedly promised jobs. The public deserves full transparency behind this project.
"Current law, if left alone, would result in an income tax cut to help folks now and well into the future. This comes at a time when far too many people are struggling to make ends meet due to rampant inflation, and high costs of essentials. However, the governor is actively working to upend the 2015 law that would trigger the tax rollback. This is slap in the face to all Michigan residents, especially considering the rollback was tied to the governor's original ask for $800 million in SOAR funding."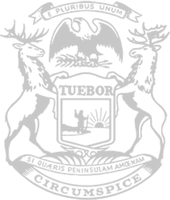 © 2009 - 2023 Michigan House Republicans. All Rights Reserved.
This site is protected by reCAPTCHA and the Google Privacy Policy and Terms of Service apply.