Rep. Fink: Democrats are backing off misguided court-packing plan
Fink released the following statement after Democrats in majority backed off their plans to advance House Bill 5131 through the House Government Operations Committee. The bill would create a new Court of Appeals district and pack the courts with six new judgeships:
"I'm pleased to see Democrats have come to their senses and pulled this bill off the committee docket. There's no need for additional Court of Appeals judges in Michigan. The number of case filings has not increased, and our current judges are more than capable of handling existing cases. This was a clear attempt to pack our courts with Democrat influence and manipulate judgeships to the detriment of our justice system.
"Further, it appears the bill aims to prevent specific judges from retaining their seats – an insult to the idea of an independent judiciary.
"Leadership within the bill sponsor's own caucus must be realizing that this plan was a mistake and now they're backing off – a move that's better for all of Michigan. Now we can get back to the real issues facing our justice system, like the shortage of assistant prosecutors, which has led to a backlog of trials and hearings across the state."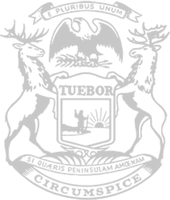 © 2009 - 2023 Michigan House Republicans. All Rights Reserved.
This site is protected by reCAPTCHA and the Google Privacy Policy and Terms of Service apply.