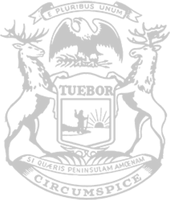 Rep. Fink announces final legislative passage of responsible state budget that protects personal freedoms
RELEASE
|
September 24, 2021
State Rep. Andrew Fink, of Adams Township, announced the state budget for the fiscal year beginning Oct. 1 received final approval from the Legislature today and includes measures to protect personal freedoms related to vaccination and limit overreach from local health officers.
Fink said he was proud to vote for the plan that allows religious and medical exemptions for vaccinations and prevents the state from enforcing a vaccine mandate. The plan also prevents state funds from being used to create a vaccine database.
"In addition to providing the necessary government services that people expect, this plan protects the people of Michigan from government overreach into their private health decisions," Fink said. "By prohibiting vaccine passports and limiting the powers of local health officers, we are restoring the people's rights to make their own choices about their well-being."
Language in the budget plan also requires enhanced reporting requirements for emergency orders issued by the administration. The Michigan Department of Health and Human Services will be required to develop reports related to emergency orders involving an epidemic issued during that fiscal year, and the report must include an explanation of the scope of the epidemic and a description of each area of the state that is determined to be threatened by the epidemic.
Other significant funding measures include:
Ensuring financial stability: Michigan's budget stabilization fund dipped below $1 billion during the pandemic. The spending plan for the new state budget year includes a largest-ever $500 million deposit to replenish it and put the state in a stronger financial position moving forward, particularly in case of economic trouble.
Fixing local roads: The Department of Transportation budget, mostly road funding, tops $5.2 billion. The plan shifts MDOT's $195 million share of federal COVID relief transportation funds to local governments to repair local bridges – a far more effective and responsible method than the governor's recent decisions to add to road-related debt. More money is allocated for dam safety and water pollution cleanup. Local communities will receive a 2-percent increase in revenue sharing to help provide essential services to residents.
Helping Michigan workers: The new state budget plan for the fiscal year that begins Oct. 1 invests heavily in workforce development, bringing the total investment to roughly $100 million. The funds will go to existing programs such as Going PRO, internship and apprentice programs.
The budget plan received overwhelming bipartisan support and advanced to the governor for her expected signature.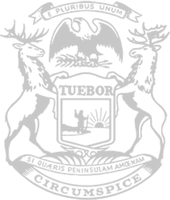 © 2009 - 2022 Michigan House Republicans. All Rights Reserved.
This site is protected by reCAPTCHA and the Google Privacy Policy and Terms of Service apply.