Rep. Filler's plan to help Michigan agricultural producers becomes law
A plan sponsored by Rep. Graham Filler to help facilitate the exportation of dairy products and other agricultural goods produced in Michigan has been signed into law.
For goods to be imported into certain countries, agricultural producers must be able to provide certificates of free sale to verify that the goods comply with safety regulations. The new law Filler helped establish empowers the Michigan Department of Agriculture and Rural Development (MDARD) to issue these certificates for products grown or manufactured in Michigan.
"The farmers and agricultural producers in our community are absolutely amazing," said Filler, of Clinton County. "They work hard to earn a living and they deserve to have the opportunity to market their food and products around the world."
Previously, state law authorized MDARD to issue certificates of free sale for food, but other agricultural products were not explicitly addressed by the law. While the department had been issuing certificates for other agricultural goods, state law needed clarification to ensure Michigan farmers and manufacturers could continue exporting agricultural products.
House Bills 5742-5748 give MDARD clearer, broader authority to issue certificates of sale. In addition to food, the legislation would set guidelines to issue certificates of free sale for dairy products, commercial feed, pesticides, fertilizers, and nursery stock.
Filler's measure, House Bill 5745, protecting the exportation of dairy products, was signed into law as Public Act 127 of 2022.
###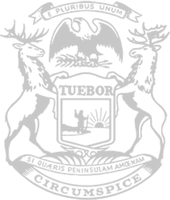 © 2009 - 2023 Michigan House Republicans. All Rights Reserved.
This site is protected by reCAPTCHA and the Google Privacy Policy and Terms of Service apply.