Rep. Filler supports crime victims with new law strengthening rights for survivors
State Rep. Graham Filler said crime victims will have more support services and a stronger voice in the criminal justice process, thanks to legislation he helped sponsor that was signed into law today.
"Crime victims, who have been terrorized and victimized, deserve resources, support, and protection during the criminal justice process," Filler said. "These are the kinds of changes that save lives. I am proud to help lead this bipartisan effort."
The new law:
Connects survivors of domestic violence and sexual assault with confidential supportive services and shelters.
Allows face-blurring technology when victims testify in hearings posted online.
Ensures victim impact statements can be provided remotely.
Broadens the list of crimes addressed by the Crime Victims' Rights Act to ensure victims of those crimes are afforded the rights they are due. These rights include consulting with the prosecutor about the case, discussing potential plea agreements before they are finalized, attending the trial and other court hearings, and providing an impact statement at sentencing.
Filler said he was proud to work on House Bills 4420-23 alongside Reps. Julie Rogers (D-Kalamazoo), Greg VanWoerkom (R-Norton Shores), and Stephanie A. Young (D-Detroit) to stand up for the rights of crime victims as judicial procedures evolve and change.
###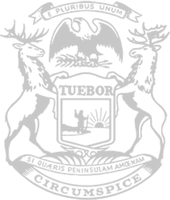 © 2009 - 2023 Michigan House Republicans. All Rights Reserved.
This site is protected by reCAPTCHA and the Google Privacy Policy and Terms of Service apply.