Rep. Filler stands up for small businesses, works to cut red tape
RELEASE
|
September 11, 2023
State Rep. Graham Filler is spearheading a bipartisan plan to cut tape for small businesses that deal with Michigan's Liquor Control Commission.
"Small businesses get hammered with regulations from the state, and it can make it incredibly hard to do business in Michigan," said Filler, R-Clinton County. "The work I'm doing will stop the Liquor Control Commission from penalizing small businesses for old violations when they apply for liquor licenses."
Filler's House Bill 4758 would set common-sense parameters for the Liquor Control Commission and ensure that only violations from the previous two years are considered when the commission issues, denies, suspends, or revokes a liquor license.
The measure has been referred to the House Regulatory Reform Committee for consideration.
###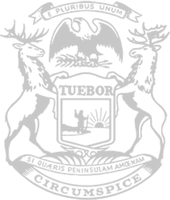 © 2009 - 2023 Michigan House Republicans. All Rights Reserved.
This site is protected by reCAPTCHA and the Google Privacy Policy and Terms of Service apply.