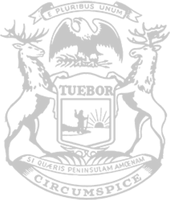 State Rep. Graham Filler speaks during a press conference today announcing legislation to improve the state's guardianship system. He was joined by Rep. Kyra Bolden of Southfield, Attorney General Dana Nessel, Michigan Supreme Court Justice Megan Cavanagh and other state officials.
Rep. Filler spearheads plan to further protect Michigan seniors
Measures make needed reforms to state's guardianship system
State Rep. Graham Filler and other state officials today announced a plan to combat elder abuse and make sure vulnerable adults are not taken advantage of by those who are trusted to care for them.
The Michigan Elder Abuse Task Force identified several failures of the state's guardianship system, the process used to maintain the trusts and assets of people who do not have relatives able to maintain them. Filler, a member of the task force and chair of the House Judiciary Committee, said the legislation announced today will fix those issues and provide a number of important safeguards for the elderly and people with disabilities.
"Our elder abuse task force worked hard to identify the shortfalls with the guardianship system," Filler said. "Now, we're taking the next step as we introduce solutions that will protect seniors and vulnerable adults and make sure bad actors cannot take advantage of them."
Filler pointed to one particularly egregious case in where a Macomb County couple was put under the care of professional guardians, who then used the couple's own money to install a 6-foot-tall privacy fence around their home, limiting their access to family.
"This is insanity. Elderly folks in the guardianship system should not be fenced in," Filler said. "While these guardians were eventually removed from 'caring' for this couple, we must make sure no one else is put in such a devastating situation. My promise to older folks in Michigan is that this legislature will stand with and protect you."
The legislation announced today will require increased training for professional guardians, provide procedural safeguards for the appointment of guardians, require guardians to take special precautions to protect people's property and increase transparency about the way a ward's property is being used.
The plan will be referred to the House Judiciary Committee for consideration. Filler, who chairs the committee, plans to hold hearings on the bills in the coming weeks.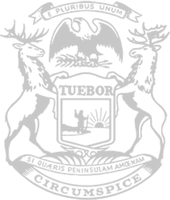 © 2009 - 2022 Michigan House Republicans. All Rights Reserved.
This site is protected by reCAPTCHA and the Google Privacy Policy and Terms of Service apply.