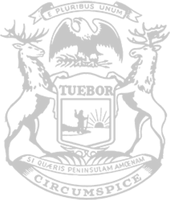 Rep. Filler, others share concerns with EGLE over gravel road brine restrictions
Department's proposed changes make Michigan roads less safe
State Rep. Graham Filler today sent a letter to the director of the Michigan Department of Environment, Great Lakes, and Energy (EGLE) expressing his strong opposition to a proposed rule that would limit the use of mineral brine on gravel roads.
The letter, signed by Filler and 29 other state representatives, was sent to EGLE Director Daniel Eichinger this morning.
It reads, in part: "Brine spraying is used on dirt and gravel roads to strengthen the roadway, keep dust down, and help allow plow trucks to successfully remove snow during winter months without damage to the integrity of the road surface. This proposed EGLE rule change would have the opposite effect, making Michigan's unpaved roads unsafe, potentially structurally unsound, and harmful to individuals with respiratory-related health issues. In short, this change will make Michigan a worse state to live and travel in for rural citizens and anyone who uses dirt and gravel roads.
"In speaking with many of my constituents, the perception is that changing or reinterpreting this rule in the proposed way, and without robust discussion and stakeholder input, is essentially a declaration of war on farmers who rely on these rural roadways every day with large equipment. There is a real fear that the consequences from this change will be devastating. As someone born and raised in rural Michigan, I care deeply about our environment and abundant natural resources and strive to protect them, however, the potential damage done by the change greatly outweighs any environmental benefit."
The full letter is available here.
###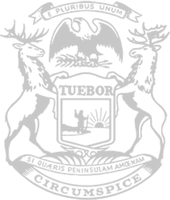 © 2009 - 2023 Michigan House Republicans. All Rights Reserved.
This site is protected by reCAPTCHA and the Google Privacy Policy and Terms of Service apply.