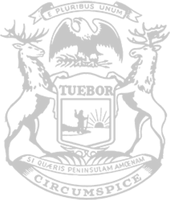 Rep. Filler: Michigan lagging in vaccine distribution, governor must do better
State Rep. Graham Filler today expressed disappointment and frustration in the Whitmer administration's failed rollout of the COVID-19 vaccine in Michigan – which CDC data shows has the sixth lowest per-capita distribution rate in the country – and called on the governor to expedite vaccinations and release a public schedule.
Filler, of DeWitt, said data indicates that hundreds of thousands of vaccine doses are sitting unused in coolers at hospitals, pharmacies and health departments across the state.
"The vaccine is the single most important piece of getting Michigan back open and allowing people to safely resume their normal lives," Filler said. "We all celebrated as Pfizer, a Michigan company, led the nation in producing the vaccine. Now, our state is mangling the rollout. It's inexcusable. The governor and her administration must do better.
"The governor has shut us down and stated things will open up once the vaccine is available. Now, a vaccine is available, and she won't follow through on the plan to get it out."
According to the state's vaccination report, Michigan had administered just 140,245 doses of the vaccine as of Jan. 4, three weeks after national vaccine distribution began. The same report indicates more than 517,000 doses of the vaccine have been distributed.
To make matters worse, media reports indicate the state has underreported the number of doses it has shipped, leaving out about 160,000 doses the CDC distributed to pharmacies for vaccinating residents in Michigan nursing homes. Crain's Detroit reports that when the doses for nursing homes are added into the total, the percentage of people who have received the vaccine falls to 20.6 percent compared with the amount of vaccine on hand.
"There is absolutely no reason for vaccines to sit around unused. Pfizer and Moderna continue to produce more and more doses, and there is no end of production in sight," Filler said. "Why aren't our frontline workers being offered the protection of a vaccine if so many doses are available? Why doesn't the governor move on to the next phase of the distribution plan, so we can vaccinate teachers and other essential workers, then high-risk people and the general public?"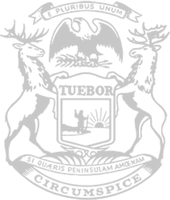 © 2009 - 2021 Michigan House Republicans. All Rights Reserved.
This site is protected by reCAPTCHA and the Google Privacy Policy and Terms of Service apply.