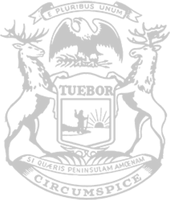 Rep. Filler, House panel hear testimony on decriminalization proposal to reduce penalties for low-level crimes
Bipartisan plan would reclassify several minor offenses as civil infractions
State Rep. Graham Filler, chair of the House Judiciary Committee, today took testimony on a plan that re-examines the penalties for low-level crimes in Michigan.

Filler, who helps sponsor the bipartisan proposal, said reclassifying certain misdemeanors as civil infractions would establish better, more proportional penalties that make sense based on the offense in question.

"If you went Up North on vacation this winter and got cited for failing to display your snowmobile registration, that's a misdemeanor that requires you to go back up and show up in court," said Filler, of DeWitt. "Our plan would reclassify it as a civil infraction, so you could pay the ticket and move on. It just makes more sense for everyone involved – it's going to save time for residents, law enforcement and court staff, and it allows our courts to focus their attention on more serious issues."

Other low-level crimes that would be reclassified as civil infractions under House Bills 5684-99 and 5802-04 include:

• Operating a vehicle without a valid registration or plate.
• Failure to properly register a vehicle, transfer a vehicle title or obtain a Michigan license plate.
• Using a dealer plate in an unauthorized manner.
• Operating a snowmobile without a helmet or at a rate of speed greater than is "reasonable and proper."
• Improperly crossing the road with an off-road vehicle.
• Failing to present a boating safety certificate.
• Failing to attach a name and address to a fishing tip-up, hunting blind, or tree stand.

These crimes are all currently misdemeanors punishable by up to 90 days in jail and/or fines. If the plan is enacted, they would become civil infractions punishable by a fine of up to $150.

"No one should face the possibility of jail time for forgetting their wallet or putting off a visit to the Secretary of State for a little too long," Filler said. "These are common sense reforms that will make our laws fairer for Michigan residents."

Additionally, the plan would reclassify the first offense of driving on a suspended license as a civil infraction – as long as the license was not suspended due to dangerous driving activity such as operating while intoxicated, reckless driving, or a violation that causes the injury, death, or serious impairment of another individual. It is currently a misdemeanor punishable by up to 93 days in jail and a $500 fine.

The plan remains under consideration by the House Judiciary Committee.
###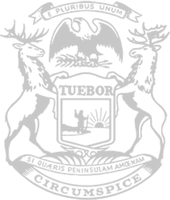 © 2009 - 2020 Michigan House Republicans. All Rights Reserved.
This site is protected by reCAPTCHA and the Google Privacy Policy and Terms of Service apply.