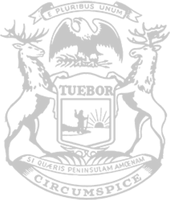 Rep. Filler highlights local vaccine distribution efforts
State representative offers praise for frontline workers, info for residents
State Rep. Graham Filler today praised the efforts of local health care professionals who are working hard to facilitate the distribution of the COVID-19 vaccine and offered helpful information for residents waiting to receive their shots.
"I truly appreciate the hard work being put in by our local healthcare workers," said Filler, of DeWitt. "I know the vaccine rollout is proving to be a difficult challenge, but our local health departments, hospital systems and private businesses like Meijer are really stepping up to the plate. I want to thank them for their efforts."
Filler also highlighted the innovative efforts of Sparrow Health System, which is offering drive-through testing and vaccinations at the former Sears facility in Frandor Plaza. Sparrow Spokesperson John Foren said the idea to use the building came from leaders who were part of the Sparrow Incident Command Team that formed out of the pandemic. The health system needed a site with innovative design and access to the community. The owner, Gillespie Group, and lessee, Sears, fully supported the transformation, and the project began in May.
"Sparrow has garnered national and even international attention for its seamless and efficient drive-through testing and vaccination process," Filler said. "It's great that we have such a safe and convenient resource for people in our community."
With 17 employees and volunteers, Foren said 600 people are being vaccinated there daily and there is still room to provide hundreds more as the COVID-19 vaccine supply increases.
Vaccinations are currently being offered across the state for people in Phase 1A – which includes EMS workers, essential health care workers and residents of long-term care facilities – and Phase 1B. This second phase includes individuals 65 years and older and frontline, essential workers in critical infrastructure. For example, education, food and agriculture, utilities, police, firefighters, corrections officers, transportation and grocery store workers.
Residents who are eligible can receive more information about how to get vaccinated by visiting:
Anyone who is unable to access the websites can also call 2-1-1 to request help setting up an appointment.
"This vaccine is the best way to protect yourself and your family from the virus, and it's also the single greatest tool we have to help our lives return to normal," Filler said. "As a health practitioner, my wife has already received her vaccination and I plan to sign up as soon as I am eligible. I encourage others to do the same."
###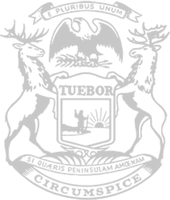 © 2009 - 2021 Michigan House Republicans. All Rights Reserved.
This site is protected by reCAPTCHA and the Google Privacy Policy and Terms of Service apply.