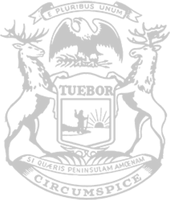 Rep. Filler calls on governor to allow all winter high school sports
State Rep. Graham Filler of DeWitt today called on Gov. Gretchen Whitmer to end her suspension of winter contact sports and allow student-athletes in Michigan schools to participate in all sports.
Filler, of DeWitt, said sports play a critical role in shaping the character of student-athletes, teaching them teamwork, sportsmanship and healthy lifestyle choices.
"There's simply no proof to show that playing basketball, or any other school organized sport, has contributed to the increased spread of COVID-19 in our kids," Filler said. "Suspending the winter contact sport season any longer is not necessary. It's not supported by data and it's causing undue harm to our young people. It's unacceptable to continue enforcing broad, sweeping restrictions without providing any metrics about why they are being implemented or what needs to happen before they are lifted. We must start having practical conversations about what steps need to be taken for people to return to their lives."
The Michigan High School Athletic Association's COVID testing program has conducted more than 30,000 rapid tests on student athletes over the last month, and 99.8 percent have been negative.
Dr. Ryan Cunningham, superintendent and girls' basketball coach at Ovid-Elsie Area Schools, said his school has proven that sports can be played safely.
"We have demonstrated that we can safely have school sports," Cunningham said. "Our district completed middle school girls' basketball without issue. We have successfully had practices at the high school level for well over a week and in some cases over two weeks. The data shows a decline in cases. Coaches, players and school administrators understand the risks involved.  The MHSAA promotes athletics as an extension of the classroom and notes physical and mental health as benefits. We should be given the opportunity to at least try."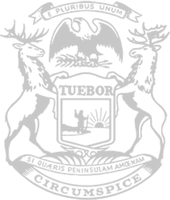 © 2009 - 2021 Michigan House Republicans. All Rights Reserved.
This site is protected by reCAPTCHA and the Google Privacy Policy and Terms of Service apply.