Rep. Farrington votes for critical plan to fix unemployment agency
In a House vote, state Rep. Diana Farrington today supported wide-ranging legislation to reform the Unemployment Insurance Agency (UIA) and protect jobless workers.
"For many people out of work, getting benefits has been a waiting game," said Farrington, of Utica. "Others found out they might owe money because the unemployment agency slipped up. Our plan will take on the most prominent failures at the agency, so it will better serve workers when they need temporary assistance."
Reforms contained in House Bills 5549-5554 would make the UIA more efficient and transparent. A primary feature of the plan is the creation of an unemployment insurance advocate to assist workers and employers and to monitor the agency. The legislation would also define timelines for reviewing claims. Transparency requirements would also be expanded under the plan.
Other bills would protect honest applicants who received benefits because of an error the agency made on the application. HBs 5265, 5525 and 5528 would waive repayment for nearly 700,000 recipients of Pandemic Unemployment Assistance (PUA). The bills would also protect employers by ensuring the accounts funded by their unemployment insurance taxes are not dented by the improper PUA payments.
The legislation now proceeds to the Senate for consideration.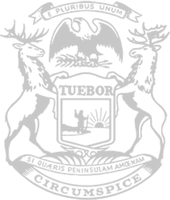 © 2009 - 2023 Michigan House Republicans. All Rights Reserved.
This site is protected by reCAPTCHA and the Google Privacy Policy and Terms of Service apply.