Rep. Farrington touts Macomb County manufacturing, welcomes new investments
State Rep. Diana Farrington today praised new funding to boost two manufacturers in Sterling Heights.
The Michigan Economic Development Corporation this week announced a grant to help American Rheinmetall Vehicles, LLC build a new facility and employ more workers and another grant to support technological implementation at NTL Industries Inc.
"Macomb County is on the front lines of defense production, and American Rheinmetall Vehicles forms an important piece of the industry," said Farrington, R-Utica. "ARV's new facility will support additional jobs in Sterling Heights, build our local economy, and strengthen our national security."
ARV, which produces vehicles for the military and law enforcement, will receive a $1.5 million performance-based grant through the Michigan Business Development Program to help it build a new headquarters facility with both manufacturing and office space. The manufacturer plans to add more than 150 jobs through the $3 million development project.
NTL Industries Inc. manufactures computer numerical control (CNC) precision machining — that is, computer-automated equipment — related to aerospace, military, motor sports, and more. The business will receive a $15,000 Industry 4.0 Technology Implementation Grant. The grant program helps manufacturers implement hardware or software at their facilities for advanced technologies, such as artificial intelligence, robotics, and cybersecurity.
"I'm excited to see new investment to help NTL Industries put cutting-edge technologies to work," Farrington said. "This local manufacturing company is a leading producer of high-tech equipment — including for the military. New technology within its operations will help NTL Industries — and its workers — advance and thrive."
###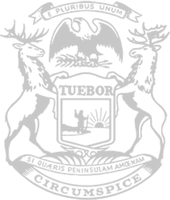 © 2009 - 2023 Michigan House Republicans. All Rights Reserved.
This site is protected by reCAPTCHA and the Google Privacy Policy and Terms of Service apply.