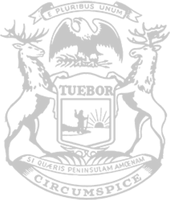 Rep. Farrington: Refunds for drivers made possible by landmark insurance reforms
Refunds of $400 per vehicle headed to Michigan drivers
Following the announcement that the Michigan Catastrophic Claims Association (MCCA) will issue refunds of $400 per vehicle to Michigan drivers, state Rep. Diana Farrington today said the announcement is another example of the historic reforms she supported in 2019 saving people money on their car insurance.
"Our reforms continue to bring much-needed relief to Michigan drivers," said Farrington, of Utica. "A fee schedule is reducing overpayment on claims by insurers. Flexible choices are enabling drivers to shop and save on their plans. Now, reduced costs have made refunds possible for every insured driver."
A portion of the MCCA's $5 billion surplus, which was strengthened by the reform legislation, will be used for the refunds. The Legislature included the possibility of refunds in the law. The new law requires an audit of the MCCA every three years. If the audit determines the assets of the MCCA exceed 120% of its liabilities and a refund wouldn't threaten its ability to pay personal injury protection (PIP) reimbursement, the state must require the MCCA to issue a refund. The refund announcement is coming even earlier than legally required; the first audit is scheduled for next year.
The MCCA, funded by fees assessed for each insured vehicle, reimburses insurers for medical expenses beyond a set amount for PIP claims. The current threshold is $600,000. Before the 2019 changes took effect, every driver was required to have unlimited PIP coverage with their insurance, but drivers may now choose lower PIP coverage levels.
In addition to the refunds, the reforms have also enabled the MCCA to reduce its fees on the front end. In 2019, the per-vehicle fee was $220. Now it is $86 for drivers with unlimited PIP coverage. People opting for lower coverage are currently not required to pay the fee at all.
The MCCA says it will issue refunds by March 9, 2022. The refunds will be issued to drivers who had an auto insurance policy on Oct. 31, 2021.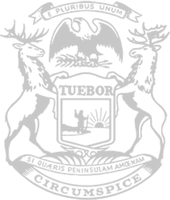 © 2009 - 2022 Michigan House Republicans. All Rights Reserved.
This site is protected by reCAPTCHA and the Google Privacy Policy and Terms of Service apply.