Rep. Farrington plan declares April as Financial Literacy Month
State Rep. Diana Farrington spearheaded a plan to declare April as Financial Literacy Month in Michigan.
Farrington, who chairs the House Committee on Financial Services, has been at the forefront of many finance reforms over the years. Farrington recently introduced House Bill 5190, which would modify the Michigan Merit Curriculum to include successful completion of a half-credit course in personal finance as a graduation requirement. Under the bill, the required course would cover the necessary skills and knowledge for managing one's personal finances.
"Currently, there are no requirements in Michigan's schools to teach our students about financial skills and personal finance," said Farrington, of Utica. "Meanwhile, Michiganders across the state are suffering from high personal debt, historically high inflation rates, gas prices, and costs for other essentials. If there were ever a time to implement a proper financial literacy curriculum in Michigan's schools, it's now. These skills would benefit students in both the short and long run. I am encouraged my colleagues on both sides of the aisle voted in favor of the resolution to declare this month as Financial Literacy Month. April is now a vital, much-needed reminder that we must continue our best efforts in helping Michigan's citizens understand personal finance – for the benefit of everyone in our state."
###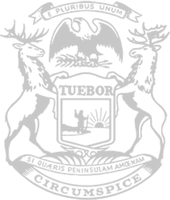 © 2009 - 2023 Michigan House Republicans. All Rights Reserved.
This site is protected by reCAPTCHA and the Google Privacy Policy and Terms of Service apply.