Rep. Farrington personal finance education plan passes Legislature, heads to governor
With overwhelming bipartisan support, the Michigan House of Representatives today approved state Rep. Diana Farrington's plan to teach Michigan students how to manage their personal finances.
Farrington's House Bill 5190, which would require personal finance instruction for public school graduates, now heads to the governor for her consideration.
"At the most fundamental level, a high school education must prepare students for adult life," said Farrington, R-Utica. "Personal finance should be part of that educational preparation. A financial literacy class will familiarize students with key financial concepts, helping them understand how to handle their personal budgets."
Specifically, the bill would add successful completion of a half-credit personal finance course as a high school graduation requirement, beginning with students entering ninth grade in 2024. At the discretion of local school boards, the personal finance requirement could fulfill a half credit of the four-credit mathematics requirement, the two-credit language other than English requirement, or the one-credit visual, performing, or applied arts requirement. The personal finance course could also be completed as part of an approved career and technical education program.
A recent poll from the National Endowment for Financial Education showed overwhelming support for requiring personal finance instruction as a high school graduation requirement, with the backing of 88% of American adults.
"A vast majority of people across our country know young people should learn financial skills in school, and a strong, bipartisan majority of legislators support preparing students for life on their own," Farrington said. "Gov. Whitmer should sign this pro-student plan into law."
The House approved HB 5190 94-13, after it previously passed the Senate 35-2.
###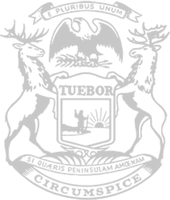 © 2009 - 2023 Michigan House Republicans. All Rights Reserved.
This site is protected by reCAPTCHA and the Google Privacy Policy and Terms of Service apply.