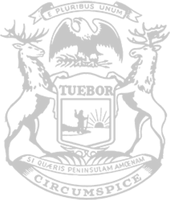 Rep. Farrington leads compromise to provide RTA with needed flexibility
RELEASE
|
February 25, 2020
Plan allows counties to opt out of transit service areas
State Rep. Diana Farrington today introduced a solution to ensure residents of the four counties that make up the Regional Transit Authority of Southeast Michigan are not forced to pay for services they do not receive.
Farrington, of Utica, said her plan allows smaller service areas of two or more counties to be established within the RTA, and counties would have the opportunity to opt out of a proposed service area. A tax assessment for transportation services could be levied within a service area, so long as it were approved by a majority of the voters who reside in the service area.
"If the RTA has communities in two counties that are interested in funding a project for shared services, they should be allowed to," Farrington said. "This plan will give the RTA the flexibility it needs to move forward, while also protecting the taxpayers in Macomb and Oakland counties who don't want to pay new taxes for something that offers little benefit to them."
Under the proposal, a county board of commissioners would have the option to adopt a resolution electing not to participate in a proposed service area. If the county has a county executive, the resolution would also have to get his or her approval. RTA board members who represent a county that elects not to participate in the service area would not get to participate in the vote or the creation of the service area.
In November 2016, voters in the four-county RTA defeated a proposal that would have levied 1.2 mills over a 20-year period to pay for rapid transit lines, new traditional bus routes and commuter rail service between Detroit and Ann Arbor. Voters in Wayne and Washtenaw counties approved the tax increase, while Oakland and Macomb counties opposed it.
Farrington said she saw an opportunity to work out a compromise after months of discussions with colleagues about how best to allow communities to collaborate on transportation and public transit projects.
"This is a well-balanced solution," Farrington said. "It allows residents in certain areas to approve millages and make investments to enhance their transportation services, without forcing people in other communities to pay for services they don't want and wouldn't use."
House Bill 5550 has been referred to the House Government Operations Committee for consideration.
###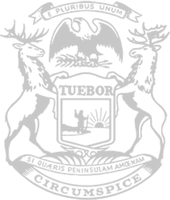 © 2009 - 2021 Michigan House Republicans. All Rights Reserved.
This site is protected by reCAPTCHA and the Google Privacy Policy and Terms of Service apply.