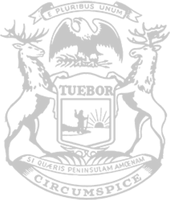 Rep. Farrington: Heed governor's order, advice from medical professionals to keep Macomb County safe
State Rep. Diana Farrington, of Utica, today urged residents to heed Gov. Gretchen Whitmer's stay-at-home executive order in response to rising coronavirus cases across southeast Michigan.
The order will go into effect Tuesday, March 24 at 12:01 a.m. and continue through April 13. It allows for a segment of essential business and activity to continue.
"As cases have continued to rise across Macomb County and the state as a whole, stricter measures are needed to help keep people safe," Farrington said. "This decision was not made hastily. It takes into account the advice of medical professionals and national experts who are working around the clock studying this virus and its spread.
"There are reasonable exceptions within this directive for people to go out and get food or gas if they need it, but we are really working as a state government to protect public health and we need people to take this seriously."
Under the order, entities such as banks, grocery stores and gas stations can remain open. Restaurants will also be allowed to remain open, but must only provide take-out food services. Portions of the workforce deemed critical include sectors such as health care, public safety, food and agriculture, public works and energy services.
The number of positive coronavirus cases in Michigan surpassed 1,300 on Monday, according to the Department of Health and Human Services. Macomb County has reported 175 cases and two deaths, as of Monday afternoon.
Reliable information about COVID-19 can be found at www.michigan.gov/coronavirus and www.cdc.gov/coronavirus. Residents with health-related questions can also call Michigan's coronavirus hotline at 1-888-535-6136 between 8 a.m. and 5 p.m. or email [email protected].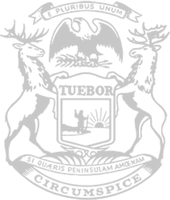 © 2009 - 2021 Michigan House Republicans. All Rights Reserved.
This site is protected by reCAPTCHA and the Google Privacy Policy and Terms of Service apply.