Rep. Farrington: Budget must prioritize needs of Michigan students
RELEASE
|
February 10, 2022
State Rep. Diana Farrington, of Utica, today issued the following statement on school funding, after Gov. Gretchen Whitmer made her annual budget recommendations:
"Michigan students must be a priority as we prepare the state budget. To support our young people, our state must ensure they have the resources and environment they need to learn at their best. Some students may do well with virtual classes, but many truly need face-to-face, in-person instruction.
"Over the last two years, every Michigan school was closed down for a time. Even since the start of this year, we have seen some school districts cancel in-person classes, keeping students from the full education they deserve. The governor's proposal lists some dollar figures, but Michigan students need a plan to help them succeed in school."
###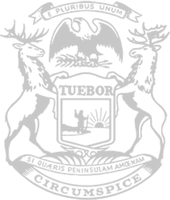 © 2009 - 2023 Michigan House Republicans. All Rights Reserved.
This site is protected by reCAPTCHA and the Google Privacy Policy and Terms of Service apply.