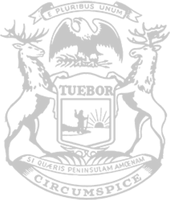 Rep. Eisen responds to governor's veto of needed transportation spending
State Rep. Gary Eisen, vice-chair of the House Transportation Committee, today expressed disappointment after Gov. Gretchen Whitmer vetoed parts of a Legislature-approved transportation budget, including $375 million in additional funds toward road repairs without tax increases.
"With this decision to take money away from roads, it's clear the governor would rather tax the living daylights out of residents than spend wisely to address the problem," said Eisen, of St. Clair, referencing the governor's 45-cent per gallon gas tax scheme. "Her tax-and-spend idea to generate revenue was overwhelmingly viewed as a bad one, but she's still holding on to it in some form. This stubbornness only puts urgent road repairs further behind and damages the ability to have meaningful discussions about a long-term roads funding plan for roads after the budget is finished – something she said she was comfortable with doing."
The Legislature had voted to invest another $400 million into road and bridge repairs, continuing a commitment to improving roads without tax increases or cuts to essential services. The plan put Michigan's Department of Transportation budget over $5 billion and provided more money for road repairs than ever before.
A sizeable portion of money was already being devoted to improving crumbling Michigan roads at the state, county and city level. A plan approved in 2015 is putting more money toward roads gradually, with over $1 billion in projected additional annual revenue by 2021.
"The governor keeps referring to the amount of money in our road plans as a drop in the bucket. Well, those drops are dollars flowing from the pockets of Michigan residents," Eisen said. "Demanding people fill that bucket with more of their hard-earned money when they go to the pump will make our state less attractive for residents, disrupt our economy and create an empty future for our state."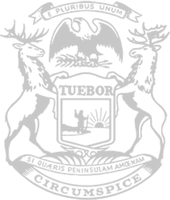 © 2009 - 2023 Michigan House Republicans. All Rights Reserved.
This site is protected by reCAPTCHA and the Google Privacy Policy and Terms of Service apply.