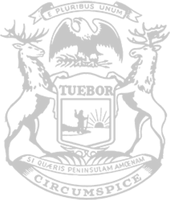 Rep. Eisen: House approves measure extending state of emergency through April 30
State Rep. Gary Eisten this week joined his colleagues in the Michigan House to extend Michigan's state of emergency designation related to the coronavirus pandemic through April 30.

Eisen, of St. Clair Township, said he favored the plan over the 70-day extension proposed by Gov. Gretchen Whitmer, which would have extended her emergency powers well into June.

"I remain firm on my commitment to ensure the health and safety of St. Clair County families as we continue to combat the coronavirus outbreak in Michigan," Eisen said. "This public health emergency has evolved rapidly and unpredictably since it arrived here in Michigan, creating new challenges every day. Given its nature, we simply do not know if emergency gubernatorial action will still be necessary in the middle of June. The best course of action during this time is to extend the state of emergency a few weeks at a time so we can evaluate COVID-19 more frequently with up-to-date information."

Eisen said he and the Legislature will continue to monitor the situation closely and would be prepared to further extend the state of emergency if necessary.

Rep. Eisen and his staff are working remotely so they can continue to serve residents during the COVID-19 outbreak. People with questions or concerns can reach his office by calling (517) 373-1790 or emailing [email protected].
###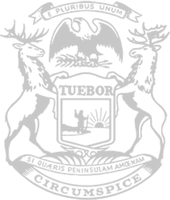 © 2009 - 2023 Michigan House Republicans. All Rights Reserved.
This site is protected by reCAPTCHA and the Google Privacy Policy and Terms of Service apply.