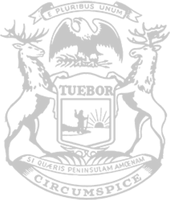 Rep. Eisen casts vote for needed funding, resources for Michigan K-12 students
RELEASE
|
September 19, 2019
House lends bipartisan support for finalized school aid budget proposal
State Rep. Gary Eisen, of St. Clair Township, today voted to approve the Legislature's school aid budget proposal for the upcoming fiscal year, including the largest investment for students in state history.
The plan provides a total of $15.2 billion for K-12 schools without a tax increase. Per-pupil funding would rise for every student in Michigan by $120 to $240 – a total increase of more than $300 million in the foundation allowance. The governor's budget recommendation capped the increase at just $180 per student.
Funding for FIRST Robotics will increase to $5 million for the coming fiscal year. A previous plan was to shift $4 million from the FIRST Robotics line into MiSTEM grants. The approved proposal closely follows the executive recommendation for funding – actually boosting it by $200,000.
"Within this legislation is an assortment of resources that addresses the critical need to educate our children," Eisen said. "There is a variety of ways to make a living and we must provide support for those different avenues. It makes Michigan more versatile and attractive to families who want to raise their children in a state that is investing in preparing them for the real world."
The Legislature's approved plan also:
• Increases Career Technical Education funding to $50 per student and includes $16 million in equipment grants for a total of nearly $74 million in CTE investment.
• Triples the investment in literacy coaches.
• Includes a total investment of $510 million in at-risk students.
• Nearly triples funding for English language learners.
• Includes $60 million more than last year to reimburse school districts for special education costs.
• Provides $7 million for isolated school district funding and includes a tiered formula to allow for a wider distribution of funds to students in rural districts.
• Includes additional investments in school safety grants and school-based health and mental health programs.
House Bill 4242, which was approved overwhelmingly in the House before clearing the Senate, will head to the governor's desk for consideration.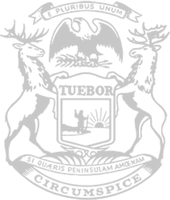 © 2009 - 2023 Michigan House Republicans. All Rights Reserved.
This site is protected by reCAPTCHA and the Google Privacy Policy and Terms of Service apply.