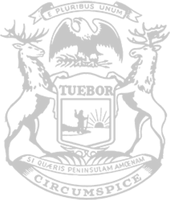 Rep. DeSana votes against Elliott-Larsen expansion after House Democrats reject efforts to ensure equal protection
State Rep. Jim DeSana this week voted against a proposed expansion of the Elliott-Larsen Civil Rights Act after House Democrats struck down multiple amendments to protect religious liberties and ensure equal protection under the law.
DeSana, R-Carleton, supported several amendments that would have improved the plan to ensure people in Michigan would not be forced to violate their religious beliefs and that other efforts were taken to ensure equal protection under the law.
"The right to freely practice one's religion is a cornerstone of our society. Our Founding Fathers found it so important that they made it the very first civil liberty protected under the Bill of Rights," DeSana said. "As such, we must always ensure that our laws provide robust protections for churches and religious organizations."
The state's Elliott-Larsen Civil Rights Act prohibits discrimination in Michigan on the basis of "religion, race, color, national origin, age, sex, height, weight, familial status, or marital status" in employment, housing, education, and access to public accommodations. Senate Bill 4 adds sexual orientation, gender identity and gender expression to the categories protected from discrimination.
DeSana noted that Michigan courts have already ruled that sexual orientation and gender identity are included in the Elliott-Larsen Civil Rights Act, so additional legislation is completely unnecessary.
However, if the state is going to update the civil rights act to reflect the court's decision, he said it's important to take religious liberties into consideration, as every other state that has enacted similar protections has done. Even the federal government passed the Respect for Marriage Act, signed into law under President Biden, that expressly preserves all religious liberty protections available under the U.S. Constitution and federal law, including the Religious Freedom Restoration Act.
"Other states have proven that we can make efforts to ensure all Michiganders are treated with kindness, dignity and respect, without forcing churches and religious organizations to abandon their deeply held beliefs," DeSana said. "For some reason, Democrats in the Legislature seem unwilling to acknowledge the importance of one's right to freely practice their religion."
Senate Bill 4 was approved by the House with a 64-45 vote. It now advances to the governor for consideration as a state law.
###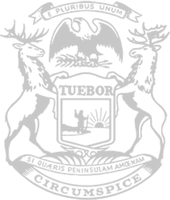 © 2009 - 2023 Michigan House Republicans. All Rights Reserved.
This site is protected by reCAPTCHA and the Google Privacy Policy and Terms of Service apply.