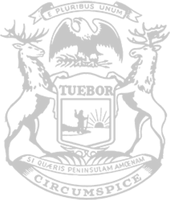 Rep. DeSana urges governor to end effort to block upcoming income tax cut
State Rep. Jim DeSana today urged Gov. Gretchen Whitmer to end her efforts to block an income tax cut for Michigan residents that is set to take place in the coming months.
Under a 2015 state law, Michigan taxpayers are set to receive an automatic income tax rate reduction this year because state revenues have significantly outpaced inflation. But the governor is pushing a plan to prevent the trigger by diverting the surplus funding into a state fund for major corporations.
"It's no secret that Michiganders are hurting right now," said DeSana, R-Carleton. "The ever-rising cost of living is hammering family budgets. Seniors on fixed incomes are making impossible decisions as they weigh whether to shell out the high cost of the medication they need or put groceries on the table. The income tax cut is finally set to kick in and provide some long-awaited relief, and now the governor is looking for creative ways to block it. It's inexcusable."
DeSana on Wednesday proposed an amendment to the plan that would cut the income tax rate from the current 4.25% to 3.9% – guaranteeing relief for Michigan taxpayers even if the governor continues to push forward with her plan to shift surplus funding into the Strategic Outreach and Attraction Reserve (SOAR) fund, which is used to subsidize corporate projects.
"Michigan is sitting on a $9 billion budget surplus," DeSana said. "We can afford to return more money to the Michigan taxpayers who earn it. We can give families and seniors some breathing room in their budgets immediately by reducing the income tax to 3.9%."
Unfortunately, DeSana's amendment was voted down by the House Democrat majority. The Legislature may formally vote on the governor's plan next week.
###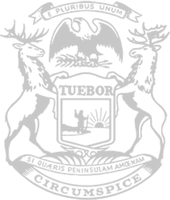 © 2009 - 2023 Michigan House Republicans. All Rights Reserved.
This site is protected by reCAPTCHA and the Google Privacy Policy and Terms of Service apply.