Rep. DeSana stands up for lawful gun owners, votes against overreaching 'red flag' legislation
State Rep. Jim DeSana today opposed partisan legislation that would let state government violate fundamental due process protections and confiscate weapons from law-abiding gun owners.
The bills would create extreme risk protection orders, also known as red flag orders, to seize weapons from any individual who others say is likely to injure themselves or another person with a firearm.
"This so-called 'Extreme Risk Protection Order' legislation violates the due process rights of law-abiding Michiganders," said DeSana, R-Carleton. "Additionally, ambiguities in the language of these bills allow for far too much governmental abuse, particularly as it concerns the reasoning used to confiscate legally owned private property. The mere fact that someone may 'unintentionally harm' him or herself is not a sufficient reason to deny that individual's rights under the U.S. Constitution."
DeSana noted that the bills give courts broad discretion to confiscate firearms from mentally sound, law-abiding people based on very little evidence, instead shifting the burden of proof to the defendant to prove they should be allowed to keep the gun they own lawfully. He also expressed concern that the bills provide no right to counsel for the defendant, and no right to a hearing or a psychological evaluation before the court issues an order and a person's guns are seized.
Despite his opposition, the House approved the legislation, sending it to the Senate for further consideration.
###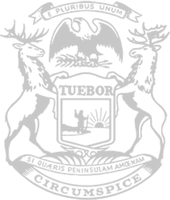 © 2009 - 2023 Michigan House Republicans. All Rights Reserved.
This site is protected by reCAPTCHA and the Google Privacy Policy and Terms of Service apply.